Upgrade to Luxury Vinyl Tile in Sand City, CA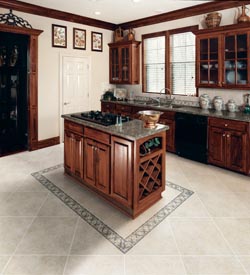 You want to best for your home's interior flooring. At Floor Store USA, so do we. One of our most versatile and stylish options for any homeowner is our luxury vinyl tile in Sand City, CA. Highly customizable and capable of delivering a look you'll love without the need to wear yourself or your wallet out on upkeep, this material is the perfect choice when you desire an unparalleled combination of:
Beauty
Value
Ease
Personalization
When you shop with us, you're sure to find the perfect products to reimagine any room with smooth, comfortable new flooring. No matter what your personal style or preferred décor, our team will assist you with the process of selecting the vinyl that matches your vision. Never settle for anything less than premium flooring -- peruse our inventory to see why so many local residents make us their first stop for stunning surfaces.


Getting the LVT Floor You'll Love
Vinyl is one of the flooring industry's most adaptable materials. It comes in so many shapes, sizes, colors, and textures that it can be hard to know where to start looking for the right option to suit your surroundings. Turn to our in-house design experts for the guidance you need.
By starting your shopping experience with help from the flooring experts in our showroom, you can enjoy the extensive knowledge base and product familiarity that we've built over our complete career of supplying surfaces. With our help you can do things like:
Compare Top Manufacturers
Locate Premium Products
Learn About Warranties
Take Advantage of Special Offers


Getting More from Your Luxury Vinyl Tiles
New floors are no small investment. Make sure you're getting your money's worth by working with our team. We can guide you through the steps necessary to fully utilize the many benefits of vinyl.
What are those benefits? Aside from the endless design possibilities, it can be installed over virtually any existing surface, offers easier heating and cooling, and is softer underfoot than many other materials. Its most popular application, though, is in mimicking natural materials like wood and stone.
Using high-resolution textures, our vinyl gives you the aesthetics of the genuine article without the environmental restrictions and maintenance demands. What's more, your look will last with our durable materials and available repair services. Stop by our showroom today for everything you need to enjoy the full value of your new luxury vinyl tile floor for many years to come.



Contact us to take advantage of our luxury vinyl offerings for your home improvement project. We serve residential clients in Sand City, Monterey, Seaside, Marina, Carmel By the Sea, Pacific Grove, Pebble Beach, and Salinas, California, and the surrounding areas.