A Place for All Your Flooring in Sand City, CA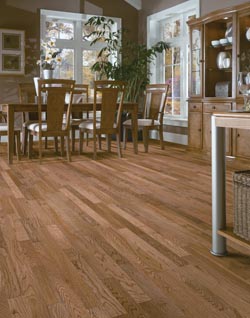 When you've decided to make your home the most it can be through a comprehensive plan of renovation and renewal, it's always a good idea to start with the one element which stretches from room to room--your floors. They form an interior design anchor that can harmonize your approach to the style you choose for the room. The place to come for all your flooring in Sand City, CA, is Floor Store USA.

Your Trusted Partners for Product Selection
The array of floor types and styles is available on the market can be overwhelming. It's tough enough to narrow your choices down to a color let alone go deeper into the selection process and not feel inundated with options for materials. When you come to our flooring store, a ready guide is standing by to help you along the way. We will learn about your home, your tastes, and what you're looking for. Then, armed with that information, we guide you to choices that meet all your requirements.

Durable and Attractive
It's not often you find a product which looks great and lasts a long time. Some products are delicate and beautiful while others are utilitarian in appearance but very robust. The flooring brands we offer fill that sweet spot of desirability by offering both looks and quality. We carry products from all the major players in the industry such as Baroque, Stainmaster, Design Distinctions, Floorcraft, Tigressa, and many more. With such well-known brands, you are sure to get the exact type, style, and design of flooring you want in addition to the peace of mind which comes from knowing that your money has been well spent on a trusted product.
We back all floor coverings with a range of warranties and guarantees that show just how confident we are in the items we carry and sell. Our exclusive product warranties include the Confidence Plus Warranty, Price Protection Guarantee, and the Lifetime Installation Guarantee.

Taking Care of the Final Step
Once you've made your choice and you are anticipating just how good it's going to look in your home, the next step is to consider who is going to undertake the flooring installation. This is an area that should be handled by professionals, so the work is done right, your floors look great, and there's no waste due to materials being measured or cut inaccurately. Our installers are trained and experienced and can flawlessly lay flooring of any type in any area of your home.


Contact us to learn more about how we can make your home look great with new floors. We are proud to serve customers in Sand City, CA, and the surrounding area.