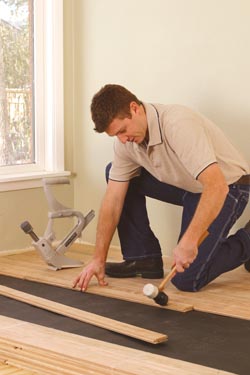 Floor Restoration in Monterey, CA
Has a flood or other incident led to major issues at your home? When you are dealing with damaged flooring in Monterey, CA, turn to our team for a fast and effective fix for the problem. Our contractors are available to perform a wood floor restoration for every part of your home. Whether a pipe burst or a storm caused severe damage to your space, we are here to help you turn back the clock on your flooring. Our services are designed to make your floors look new again. Speak with us today to discuss the details of your repair and restoration.


Completing Your Wood Floor Restoration
Hardwood floors are some of the most beautiful features that you can add to a home. However, it is important to remember that certain amounts of water can cause severe water damage. There are specific flooring materials that include a number of different options to fit in moisture-prone areas. Our team is happy to speak with you about your options so that you make the right choice for your home.
If a water-related problem has led to a cupped or buckled wood floor, you can count on our contractors to restore your surfaces to a like-new condition. Our experienced professionals are available to take on jobs of all sizes and complexities. From warped wood to bubbling vinyl, we perform a fast fix for every material. We offer a variety of different services for all types of flooring, including hardwood, laminate, carpet, and vinyl.


An Easy Fix for Your Warped Floors
Having damaged flooring in your home not only creates an eyesore in your rooms, but it can also pose a safety risk. Cupped and buckled floors could cause someone to trip and fall, leaving you liable for injuries. If your planks are lifting up or your carpet is piling, don't hesitate to turn to a professional for assistance.
While too much water can lead to damage for your flooring, it is important to note that too little moisture can also result in problems for hardwood. No matter what the cause of the damage was, our team has the services you need to bring your warped floors back to life. We work quickly and efficiently to deliver a fast fix throughout any room in your home. When you turn to us, you can trust that we will deliver a top quality outcome for every project need.



Contact us to receive the right fix for your damaged flooring. Our contractors are available to perform a wood floor restoration and other services throughout Sand City, California, and surrounding areas.