Gorgeous Countertops in Sand City, CA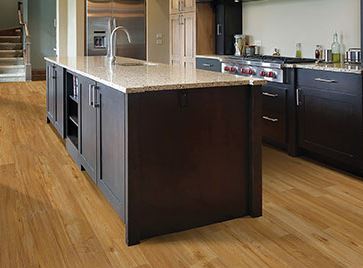 Home improvement doesn't stop at just the floor. That's why we at Floor Store USA are proud to also offer a great selection of countertops in Sand City, CA. When it comes to interior design, counters are a crucial surface just like flooring. The right countertop can upgrade the appearance of a room and boost the home's overall value.
Stop by our local showroom to find the ideal counter for your home improvement project. We offer styles perfect for kitchens and bathrooms with many different colors, patterns, and materials, from major maufacturers like Cambria, Ceasarstone, Pental Quartz, Teltos and more. No matter what kind of countertop you envision in your home, you'll find it here.
Counters: The Key to a Great Kitchen
Every kitchen needs gorgeous, spacious counters. Kitchen counters are where good food and good memories are made; not to mention, it is often also the focal point of the room. When you want to upgrade your kitchen to impress guests and increase workspace, turn to our team for countertop installation.
A wide array of styles is available for you to choose from, making it easy to find the perfect surface for your kitchen's décor. Not sure what would best complement your interior design and lifestyle? Our sales associates are happy to recommend a countertop style to you, so stop by our showroom today to get your search started.
Bathroom Counters That Elevate Your Space
You spend a lot of time in your bathroom getting ready for a packed schedule and unwinding after a busy day. Shouldn't your bathroom be as relaxing and practical as possible? Our store's countertops blend beauty with function in order to make your bathroom a better place to be.
Whether you prefer traditional, rustic looks or sleek, contemporary designs, we've got a counter for you. Visit us to explore our counter collection and see the different materials and styles available in person. We're happy to answer any questions you may have about durability and maintenance for the different counter types.
Professional Installation You Can Count On
When you invest in a new counter, you want to be sure you get the most for your money. Utilizing our professional countertop installation services helps you ensure your new fixture will last for as long as possible. Our installers make sure your counter is fitted into your space precisely without any unnecessary damage. Furthermore, we ensure the surface is properly sealed, if necessary, to prevent wear and tear.
Contact us to learn more about our counters and our installation services. We serve homeowners in Sand City, Monterey, Seaside, Marina, Carmel By the Sea, Pacific Grove, Pebble Beach, and Salinas, California, and the surrounding areas.