Hardwood Flooring in Sand City, CA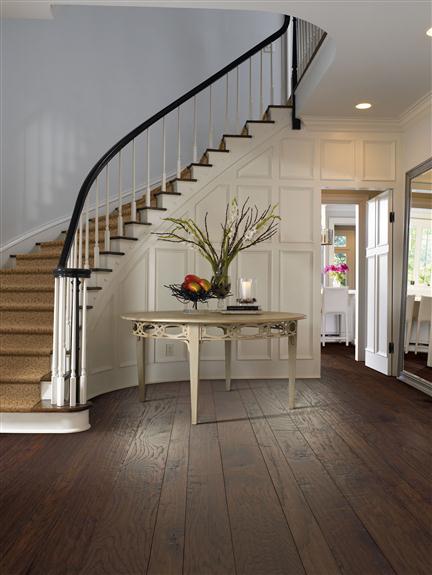 Wood is naturally beautiful and durable, making it an ideal material for a number of surfaces. Today, it remains a particularly popular choice for the floors. When you are ready to upgrade the outdated flooring throughout your home, you can't go wrong by choosing an option like hardwood.
If you are currently in search of the hardwood flooring of your dreams, don't hesitate to turn to us. As one of the area's most reputable flooring store, we boast an inventory of the industry's highest quality hardwood planks. Because we carry lines and collections created by the most trusted manufacturers, you can feel confident investing in any option you find on display at the showroom.


How We Deliver Unbeatable Hardwood Flooring Prices
You shouldn't be forced to spend a fortune in order to achieve the elegant flooring you desire. By offering some of the most reasonable hardwood flooring prices in our area, we effectively set ourselves apart from the competition.
The only way we are able to deliver this everyday low pricing is through the utilization of the Flooring America name. As a part of the impressive flooring franchise, we save on high-end products from trusted hardwood brands. The savings we experience are passed on to you, allowing you to stay within a strict budget while still replacing as much flooring as possible. The affordable rates available even apply to our hardwood flooring installation services.


Hardwood Flooring Installation You Can Trust
Producing wood floors that hold up well far into the future requires more than just quality planks. Professional installation is necessary in order for your new flooring to withstand wear and tear for years to come. To take advantage of work you can trust, turn to our team. The experienced technicians we keep on staff are equipped to perform any hardwood floor installation in a timely manner.


Warranty System Covering Hardwood Floor Installation
Our unparalleled warranty system is designed to cover every installation performed. No other business in the industry offers an array of exclusive guarantees quite like we do. One of the impressive guarantees available is the Lifetime Installation Guarantee. Should you face any installation-related issues over the lifespan of your floors, we make it right at our own expense. That way, you never have to cover repair costs on your own.


Solid Hardwood Flooring: The Benefits You Can Expect
The many wood species, stains, grains, and finishes now available mean the design possibilities are truly endless when you solid hardwood flooring. With so many attractive and appealing styles carried at our location, you may find it difficult to decide on the right option for your home.
As soon as you walk in the door, it becomes our mission to help you make a confident purchase in a single, swift visit. While we don't believe in pressure-tactics, we do take the time to educate you about the following benefits of hardwood:
Availability in Countless Different Styles & Sizes
Resistant to Scratches, Cracks, Dents, & Other Damage
Can be Easily Cleaned with Regular Sweeping & Mopping
Requires Minimal Maintenance to Stay in Optimal Condition
Can be Refinished Down the Road for a Revitalized Appearance



Is it time you considered replacing your old floors with new and improved hardwood? Learn more about the hardwood flooring we carry by calling <PHONE> or filling out the on-page contact form. We serve residents of Sand City, California, and the surrounding areas.